Roofing Estimates For Your Home

Firstly a site inspection is scheduled for our estimator to visit your property and view the water ingress and roof in question. Once the inspection has taken place we can then discuss the options available.
The estimates we provide are to a very high standard, and include a diagnosis to all visible defects that could be seen where safe access can be gained to the roof. We also provide photographs of all defects for the home owner to see.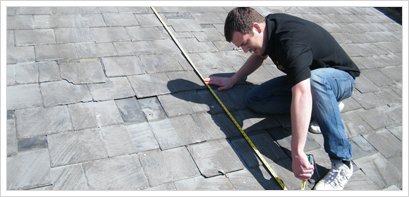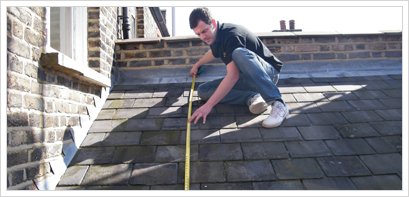 You will also receive a full written estimate detailing the options available to you with costings for the works. Within our estimates we only allow to use the highest quality of materials available for the required works.
We also provide our clients with photographs of all completed works undertaken.
When comparing estimates from different roofing contractors, a cheap job is not always a good one! Why risk a cut-price job?
Cutting prices means cutting corners. That may be okay if you're buying a television or a toaster, but it's never worth gambling when undertaking work to your roof. The only way to ensure a watertight, effective job is with exceptional tradesmen, rigorous workmanship to the BS Code of Practice, the best materials, and a comprehensive company and insurance backed guarantee. None of that comes cheap, and we don't pretend it does. Instead, we price all our works as competitive as we can to incorporate all of the above.

Neglecting these steps will only result in future problems. In order to save a few pennies for yourself now, you could experience a greater expense later on.
If you're a prospective buyer looking at a new property, please see our page for pre-purchase roof reports.