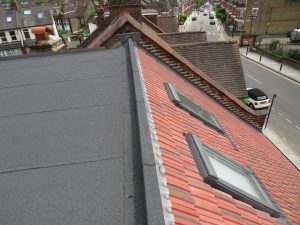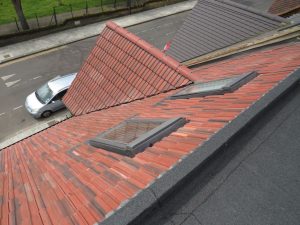 This job was for a client who had ongoing water ingress to her front pitched roof slope.
New Redland 49 interlocking tiles were installed along with two new flashing kits to the skylights.
Bespoke lead detail and felt flashing were installed to the ridge as the client had a flat roof to the rear dormer.